Mechanical Engineering
---



Engineering Innovations



Our mechanical engineering staff specializes in conceptual layout, machine design, assembly, field installation, operational studies, consulting, project management, and process assessment.

Our engineering abilities allow us to produce quality documentation in all the industry standard software packages for 2D and 3D design. At Quantum we combine real world engineering experience with modern design software, to create a superior solution to fit your needs.

Quantum's broad range of disciplines coupled with our hands-on common sense make it easy for you to add value. Our ability to assess a project from a third-party perspective allows us to consider solutions 'outside the box'. You have problems. We have solutions.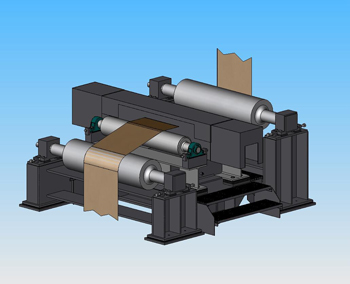 Pin-hole detector base design for US Steel East Chicago Tin Chrome Plating Line

Analysis
Whether you are looking for traditional or Finite Element Analysis (FEA) of a design or product Quantum can help. Our staff of engineers utilizes proven analysis techniques in order to help your design or product.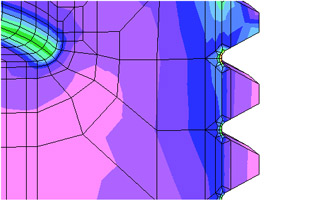 Project Services

Quantum has the capability to serve your entire project and engineering service needs. We have the experience, flexibility, creativity, and supply relationships to complete the most demanding projects. If you need assistance with a specific problem or application, please call us. We would consider it our pleasure to discuss and evaluate your requirement.